Providing Personal, Group, Short & Long Distance Transportation Services In Your Area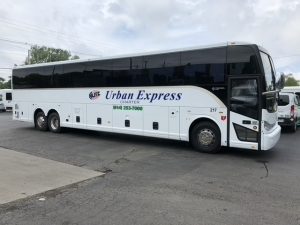 Urban Express Charter opened its doors in Columbus, Ohio in 1996. Since that time the company has grown into one of the largest full service transportation companies in the Central Ohio region.
Our staff of professional, courteous drivers combined with our fleet of new and late model vehicles ensures that you will be provided with the best transportation service possible. We provide everything from regular vehicle rental to charter bus rental, as well as airport transportation to John Glenn Airport in Columbus, Ohio.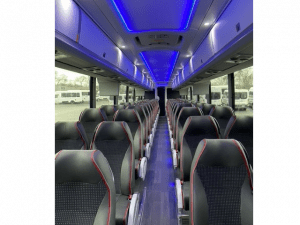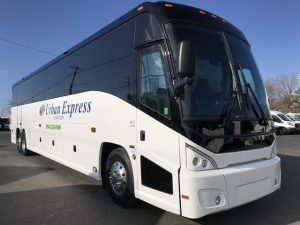 Our office is staffed 24 hours a day, 7 days a week including all holidays. Someone from our management team is on call 24 hours a day 7 days a week to handle any issues that the dispatchers/reservationists need help with, client concerns or any other issue that may require a supervisor's help.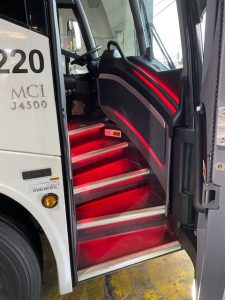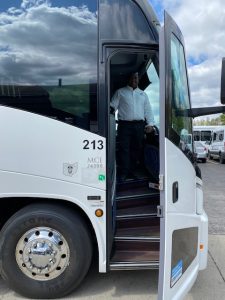 Communication between our office staff and drivers is maintained at all times through the use of cell phones. Cell Phones are only allowed to be used when the vehicle is parked and not moving and/or with a hands free device.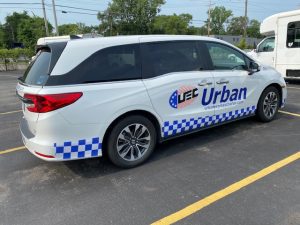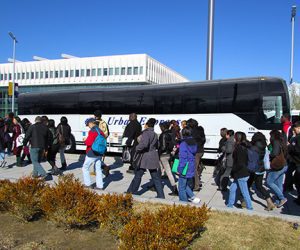 We are licensed by the City of Columbus Department of Public Safety, License Section, Port Columbus International Airport, the Public Utilities Commission of Ohio and the United States Department of Transportation and the Department of Defense. We are also certified by the Ohio State Board of Emergency Medical, Fire and Transportation Services to provide ambulette service. We are certified to bill Medicaid for waiver and I/O level 1 transportation service.
Urban Express provides transportation for several Government Entities. These include the Military, Franklin County Board of Developmental Delay, Franklin County Office on Aging, Senior Options program. We provide transportation to Veterans through the Franklin County Department of Veterans Administration. These services include clients who use a wheelchair for mobility.
We provide transportation locally, and out of town. We provide transportation for weddings, corporate events such as training classes, Daytrips to area attractions such as casinos, Lake Erie Fishing trips Amish Areas, trips to Cedar Point and Kings Island, trips for College Sports teams such as Football, Basketball, and Volleyball to name a few!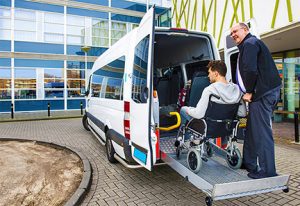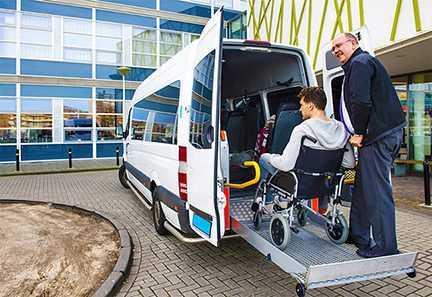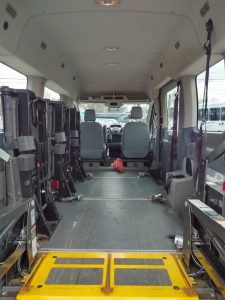 We also provide transportation for a variety of events such as Family Reunions, Weddings,Church Services, Conventions, Airport Shuttles including meet and greet services, logistical services to help make your event as stress free as possible Our repair and maintenance facility connected to our office allows us to maintain and repair our vehicles 24 hours a day 7 days a week as needed. We also have the ability to make service calls for any needed repairs on the road.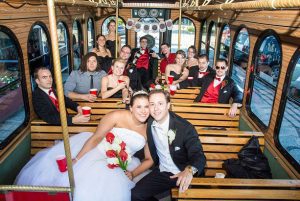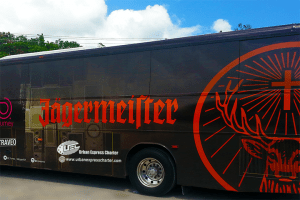 Our vehicles and wheelchair lifts are inspected before the start of the driving day and at the end of the driving day. Any needed repairs are completed and certified by both the driver and mechanics before a vehicle goes into service. All of our vehicles are cleaned inside at least twice a week or more often if needed. We have a staff of cleaners and detailers who make sure our vehicles are kept very clean both inside and out. All of our vehicles are inspected annually by the State Highway Patrol to ,ake sure they are operating safely and correctly.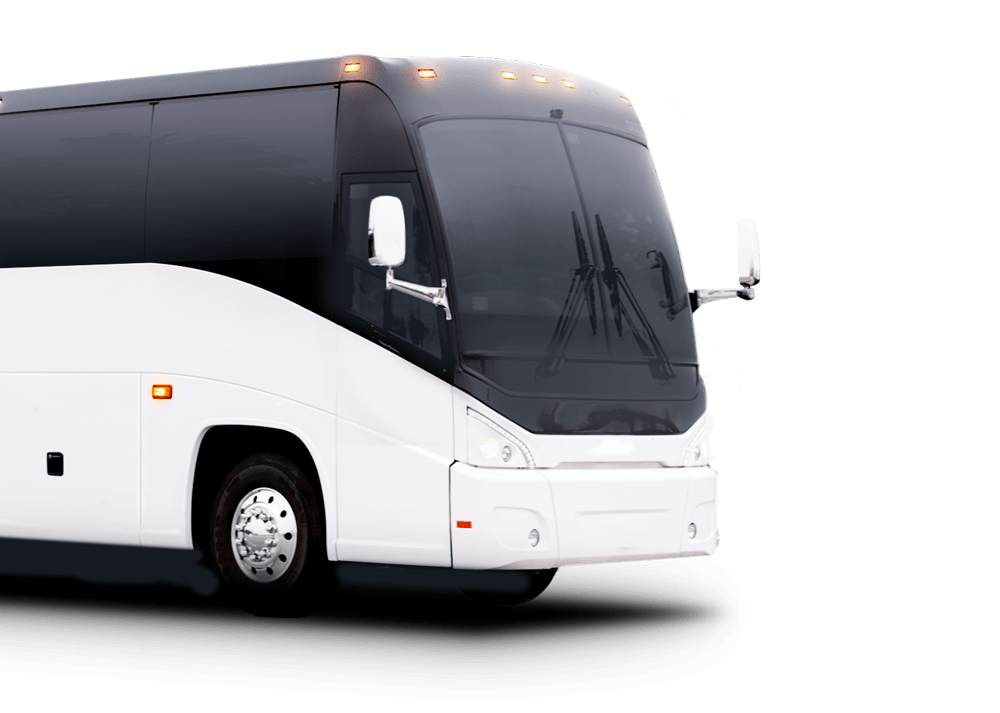 The Highest Quality Vehicles In the Industry.
I hired Urban Express to pick me up at the airport with their Mercedes. I had just got back from a long trip in Germany and was very tired. The driver was on time and extremely courteous and I had no problems at all. I wanted to write a review and share my experience because it was not a good with other Columbus transportation companies.
I used Urban Express to take a group down to the Kentucky Derby. Our driver was very professional and delivered us right to the main entrance. I would definitely use them again in the future. The service was great!
Great experience with this company I have used many others in columbus but this was by far the best you guys made our trip so easy. Great customer service, wonderful drivers and by far the best and most affordable transportation company I have used in central ohio. Thank you soo much!
Frequently Asked Questions
How far in advance should I reserve my transportation ?
 It is always suggested to reserve your service as soon as you know you will need it. This way, you are guaranteed access to the best selection of buses at the lowest rates.
What precautions are taken due to COVID-19 ?
All buses are sanitized and cleaned after each charter. Your professional driver will wear a mask and offer contact-less service throughout your charter.
How come you do not post your rates online ?
All charter quotes are custom quoted depending on the type of bus you need, location, dates, duration of charter and the extent of the use you need (i.e. how many hours, days, mileage, etc.). Taking all of these factors into consideration means we do not have a "one rate fits all" pricing which allows our customers to take advantage of tremendous savings that may be available.
Are the buses licensed and insured ?
Yes. Every single vehicle offered by Urban Express Charter is State and/or Federally licensed and insured. All buses are privately owned and operated. Each operation that provides service under the Urban Express Charter name is vetted and carefully checked to ensure that our clients are receiving only the finest and safest buses available.
Get a Free Quote -or- Ask a Question